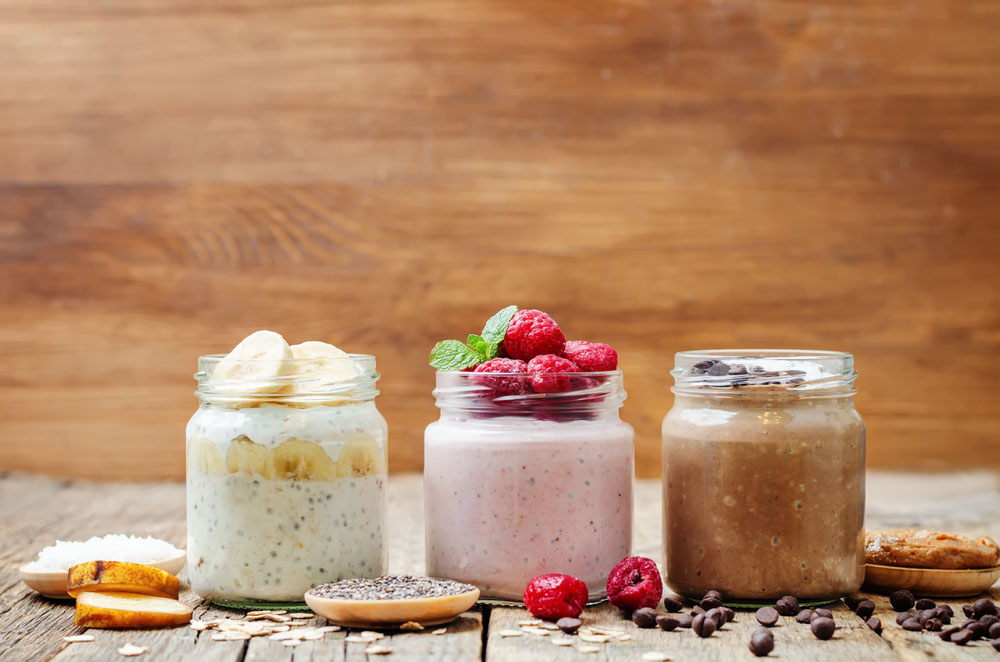 Lekker, gezond en makkelijk
Dit is een heerlijk, gezond en bovenal een erg makkelijk recept die prima is als je haast hebt in de ochtend. Je kan dit namelijk de avond van te voren maken, en ' s ochtends zo uit je koelkast pakken. There are really no excuses for eating healthy, right? Ik maak meestal drie porties in één keer, ze smaken namelijk ook nog prima op de derde dag. Ook bij dit kan je eindloos variëren. Mijn favoriet is met cacaopoeder, banaan en een beetje amandelboter. Maar bosbessen, met chiazaad en vanille zijn ook een goede combinatie.  Of wat dacht je van frambozen, kokosrasp en kleine stukjes cashewnoot? Houd je van zoet? Een beetje honing erdoor is erg lekker. 
Recept
Ingrediënten:
30 gram havermout
1 eetlepel chiazaad
3 eetlepels magere kwark
200 milliliter (plantaardige) melk, mijn voorkeur gaat uit naar amandelmelk of kokosmelk
1 eetlepel cacaopoeder
Vers fruit
Meng alle ingrediënten in een pot (maison jar), doe de deksel erop en schudt goed. Zet het in de koelkast. (I know... easy right?) 
De volgende ochtend is het een mooie consistentie geworden en kan je er wat vers fuit bij doen, in dit geval plakjes banaan en maak het af met amandelboter. 
ENJOY!!!